Pony rides are available every day of the week for the cost of $20/hour.
Larger Ponies are available for $25/hour
One of our experienced pony walkers will accompany you on your trail ride for an additional $10

Take one of our adorable ponies out for a walk through the forest preserve trails. There are several beautiful forest groves where you and your child can stop and spend some one on one time with your pony.


All ponies will be walked by a staff member of our stables. Pony walkers need to be reserved ahead of time in order to guarantee their availability. Make sure to phone ahead to schedule your pony ride!


All riders must also fill out a Rider's waiver form for the child signed by the legal guardian. Please Click on the Link below to read the waiver and feel free to print and fill out a copy before arriving to ease the process.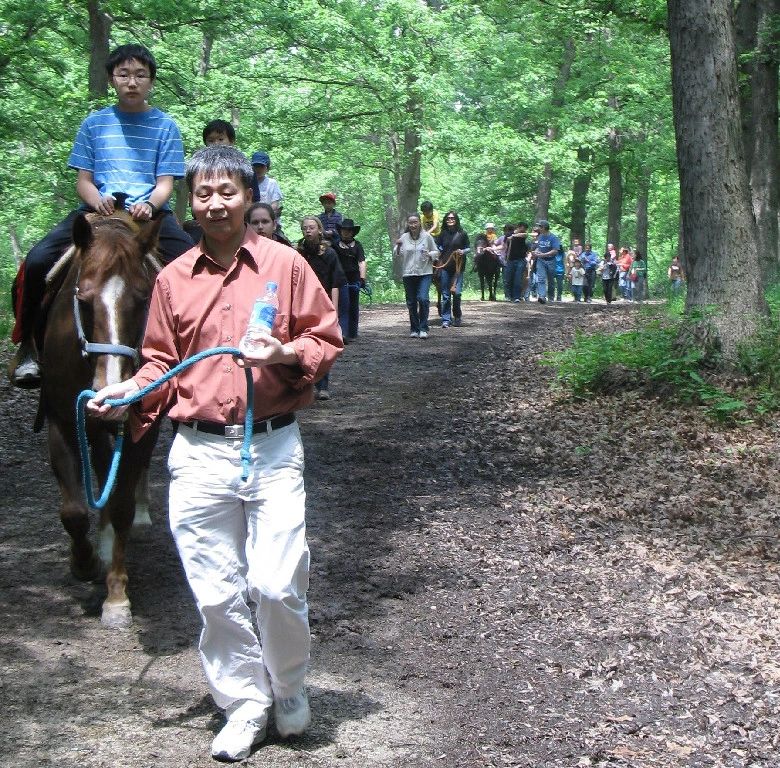 Click Here to Print and Review Waiver